There are a lot of misconceptions out there about citizen participation and what it entails. This article aims at uncovering some of them notably by showing the differences between online and offline participation.
1. "Citizen participation is expensive."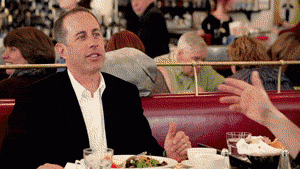 There is a popular view among cities that citizen participation is expensive. It may well be the case in its current form because it still exclusively relies on lengthy and costly processes such as pen and paper idea boxes or town halls meetings.
However citizen participation does not have to be expensive: today some digital tools allow government officials to gather the ideas of a large number of citizens with minimal efforts. Collecting and processing the ideas of citizens is made simple through automation and does not require a lot of time and manpower anymore. Savings can therefore be made by reallocating some part of the workforce to other projects.
2. "Citizen participation always involves the same people."
Does participative democracy have to be the privilege of a few people? Well, if it were the case it would still be participative but not really democratic, would it? So the definite answer to that question seems to be "no". Most city council and town hall meetings are attended by older age groups, which means that cities have to find other ways to involve the youth in their governance.
Fortunately the digital era provides many opportunities to reach them effectively and overcome their most critical problem: time constraints. The biggest user group of online civic engagement platforms are young professionals with a busy schedule. It gives them possibilities to interact directly with the local governments and their fellow citizens like never before.
3. "Citizen participation forces our local government to implement the ideas they have gathered."
Some city officials believe that online civic participation will put unbearable pressure on local governments to carry out the ideas proposed by citizens. Our experience in that respect is that it's all about managing expectations. The cities should stress that the end goal of a citizen participation initiative is to enrich the decision-making process with an an additional voice and valuable feedback from the crowd, not to bind them in terms of outcome.
In the end, citizen participation is a win-win deal: on the one hand the municipalities take better decision thanks to the valuable inputs of the citizens, and on the other hand citizens have a say in how their city is managed.
4. "Citizen participation initiatives only collect complaints."
The belief that citizens mostly use online participation tools to write complaints to city officials is one of the biggest myths that exist.
As a matter of fact, most people adopt a really constructive attitude towards participation and they try to provide their best solution to improve the quality of life not only in their neighbourhood, but also city-wide. For cities it is also a way to keep citizens in the loop and it therefore reduces the number of complaints after the decision has been made as they were able to give their input beforehand.
5. "Citizen participation requires a large or highly skilled workforce to be implemented and managed."
Even though offline participation does need a lot of persons to be organised properly (neighbourhood/city council meetings,…), it is not the necessarily the case for online citizen participation.
Online participation platforms allow civil servants to tap into the wisdom of the crowd in a way that is neither time nor people consuming. Such softwares automatically pull together the ideas of citizens and do not require users to have any technical background.
Start lean
Cities that want to become "smart" in the future should embrace citizen participation, as it is an inexpensive way to create public value by leveraging the expertise of citizens. It will also reinforce the legitimacy of the governments by making decision-making more transparent, collaborative and democratic.
Keep the barriers low to get started with online participation and stay lean; discover what works and what doesn't. If you're still looking for your own online engagement solution, we would be happy to help you getting started.