Welcome to this special edition of Reads of the Week!
It's our platinum anniversary! And as always, we're happy to feed you the best bits of civic tech we could find. Feeling nostalgic already? Head to our blog to check out previous editions. If you're out with the old and in with the new, hold on to your desk chairs and coffee mugs because we're diving right in.

This week we're talking data protection (and tech giants breaking the rules), smart cities (and the challenges they face), and digital social innovation, to name only a few. Happy reading!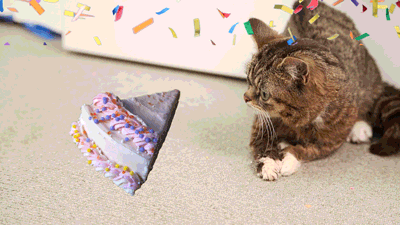 It's no news that tech giants like Facebook and Google have questionable reputations when it comes to their views on privacy and their use of citizen data. For a long time, they've shielded themselves from the law, claiming that
restrictions would make it "almost impossible for tech to innovate properly." And for a long time, this worked; Facebook and Google were widely considered to be innovative companies that sometimes made privacy mistakes for the sake of that innovation.

But this article paints a different picture. It explores the surge of a so-called "surveillance capitalism" and offers various possible approaches for lawmakers to get these tech giants to walk in the line. A must-read for everyone who's interested in data and privacy.
What will our society look like in 2030? And what role will technology play in it? This collection of stories is a positive version of Black Mirror, and explores how technological innovations will be used for the greater 10 years from now. They "purposefully focus on tech as a tool, not an end, and (…) have placed as much importance on political, social, economic, demographic and environmental trends as we have on technological ones."
A fun must-read for Nostradamus types who like to look into the future, or anyone who likes to philosophise about the evolution of technology and how it can benefit us all.
In all corners of the world, connectivity, seamless transportation and sustainability have become the main criteria for a city's quality of life. And since technology has the potential to improve all those debacles, we've seen large-scale technological innovation everywhere: from 5G networks to automated vehicles and light rail lines, to name only a few.

Two-thirds of all cities globally are currently investing in smart city technology, but there's another side of the coin as well: "as more smart city initiatives continue to gain momentum, they will raise significant questions about the role of private enterprise in government, the reliance on untested new technologies and the very definition of infrastructure spending."
This article explores the debate about smart city technology and dives deeper into a few challenges that smart cities could potentially face. A must-read for tech lovers.
How can you protect GovTech solutions from bugs and hackers? Why not ask hackers to help you protect them?
In Singapore, the leading hacker-powered security platform announced it will partner with GovTech and Cyber Security and work with hackers from all over the world to further protect Singapore citizens by testing public-facing government systems. "Tapping the skilled and global hacker community is the most efficient way to approach security testing," states Paul Griffin, Director of Program Management at HackerOne. "The latest bug bounty program continues to signal momentum in the constant battle against malicious actors on the Internet."
A must-read for everyone interested in online security and, well, hackers looking for a project.
The terms Civic Tech and GovTech have become catchphrases in the realm of digital democracy, and are often used interchangeably. But both concepts differ drastically in nature and reflect a fundamental balance between two founding principles of democracy: legitimacy and efficiency. Civic Tech and GovTech are used by different audiences and for different purposes.

This article, written by our very own CitizenLab CEO Wietse and marketing mastermind Coline, clears up the fog once and for all. A must-read for everyone struggling with the lingo now and then, or looking for interesting facts to bring to the lunch table.
And that was our 20th edition! If you're looking for more, download our comprehensive e-guides on participatory budgeting or inclusion in e-democracy, or contact our experts to get started with digital participation in your city!